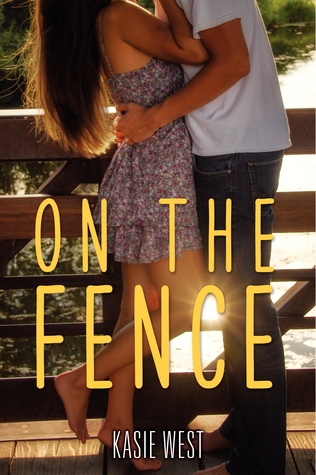 Title:
On the Fence
Author: Kasie West
Enjoyment Rating: ***
Source: Digital Copy
Content Alert: A clean read
Charlie has always been treated like one of the boys. She was raised by her father, a policeman, since her mother's early death, and she has three brothers who never coddle her or give her any breaks. Then there's Braden, the boy next door who has always been just like any other brother until the summer Charlie turns sixteen, when both she and Braden confront problems in their personal lives and turn to each other, and their friendship suddenly becomes something more.
On the Fence
is a cute book. Charlie is a cute character, Braden is a cute character, the boutique where she finally learns how to act around females sells cute clothes. Although the storyline is predictable (no one is really ever in any doubt that Charlie and Braden will get together) and the side story involving the death of Charlie's mother was something I called in the first chapter, it's nevertheless an enjoyable way to spend an afternoon. This is a book that I think my teenage daughter would enjoy, not in the gritty, angsty way she loves a David Levithan or a John Green book, but she'd like it nonetheless.