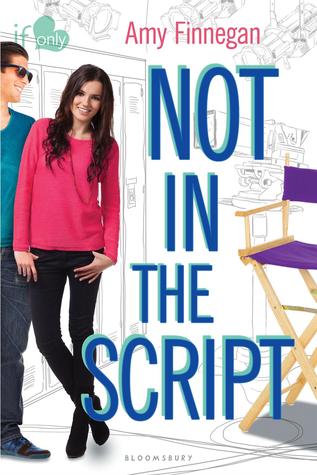 Title:
Not in the Script (If Only #3)
Author: Amy Finnegan
Enjoyment Rating: ***
Source: Digital Copy
Content Alert: A clean read
Emma Taylor is a teen star who's linked to different boys in the tabloids nearly every week. When she gets a new job starring on the teen drama Coyote Hills, she's shocked to find that her new costar is Jake, the model her bff has been crushing on for years. Everyone expects that Emma will fall for Brett, the resident bad boy, and she's surprised and guilt-ridden when she can't stop thinking about Jake, who's certainly more than a pretty face.
If Only
is a series of YA romances, each written by a different author.
Not in the Script
is really sweet, and shows surprising depth in places (the romance between Emma and Jake is complicated by lots of grownup factors-- his mother's health, her mother's role in her career, her best friend's feelings, the role of the tabloids). My main complaint is that at 392 pages, this book felt really, really long, especially since there wasn't much of a driving narrative besides the relationship between Emma and Jake.