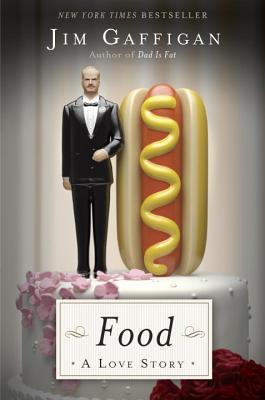 Title:
Food: A Love Story
Author: James Gaffigan
Enjoyment Rating: ***
Source: Audible
Content Alert: pretty clean, unless gluttony offends you
Premise: Jim Gaffigan likes food. He likes exactly the kind of food you think he would like-- hamburgers, sausages, steak-- guy food. In this book, he says funny things about food.
I like Jim Gaffigan. I think his short YouTube clips are hilarious. I have enjoyed myself while watching his hour-long comedy specials. I would even consider going to see Jim Gaffigan live. But seven hours worth of Jim Gaffigan is entirely too much Jim Gaffigan. I thought this was a perfect book to listen to rather than read, so I could hear Gaffigan telling his stories, but in retrospect, I think it would have been better to read. You see, there's nothing new in this story. I didn't learn anything new about food in this story. I didn't learn much about Jim Gaffigan in this story. Instead, I learned basically what I already knew, that he's a midwestern boy living in NYC with a whole bunch of kids, who eats bad food and is a little fat. I think this book would appeal to hard-core Gaffigan fans, or to other people who are proud of the fact that they are not food snobs.