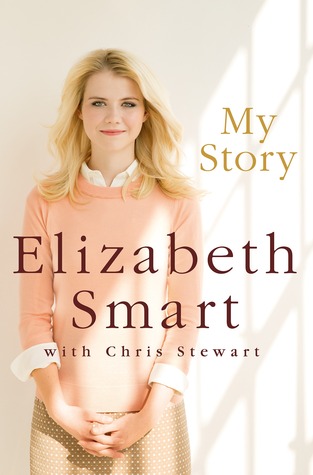 Title:
My Story
Author: Elizabeth Smart with Chris Stewart
Enjoyment Rating: ***
Source: Audible
Content Alert: this is a really hard book to listen to because of the descriptions of constant sexual and psychological abuse
Elizabeth Smart doesn't hold back in
My Story
, which begins at the time of her abduction in June 2002 by Brian David Mitchell and Wanda Barzee, and ends shortly after she is reunited with her family in March 2003. The book is detailed (she writes about being raped daily), and honest, and insightful, and, at times, faith-promoting. It's also incredibly hard to read. My twelve-year-old daughter wanted to listen to the audiobook after one of her church leaders talked about it, but I told her I thought it would be a better book for her to read so she could skip some of the more graphic parts.
I think that having Smart narrate her book had some pros and cons. On the one hand, it's interesting to hear the story in her own words. On the other hard, she is not a professional narrator. She sounds really scornful when she talks about Barzee and Mitchell, which is completely understandable, but I felt like it detracted from the overall story at times.
This was a book I wanted to love, and wanted to be able to give a great review. It is very honest and brave, but it also has some significant shortcomings that made it hard to read at times.